Special Events 
Black-Out -- Head thru our
Walk of Terror in complete darkness.   You never know
what awaits you
around the corner!
Ghouls Are Out -- 
The Ghouls have the
Freedom to Roam!!   
They could be anywhere,
and will follow you!
Ticket Booth is open 6:30pm-10:30pm.   Haunt is open 7pm-11pm.
October 2021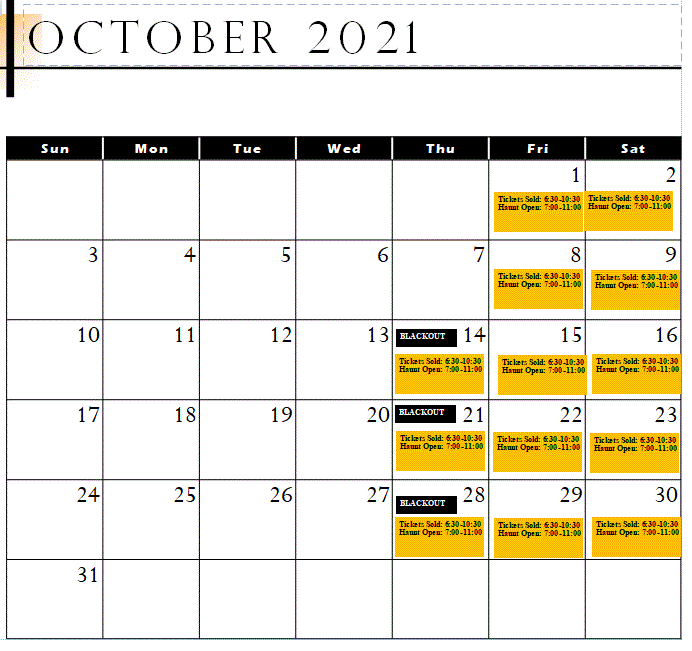 All guests must sign a waiver.   
If you are under 18 a parent/guardian must also sign.
Download here and bring it with you!
ALL GUESTS--Waiver REQUIRED
Coming for 2022
Twins of Horror -- Head thru the Walk with a stranger - in the dark - with only a night vision camera to guide you.   
You never know who or what surprises await you!
VIP Terror Access -- You get in on the scare and
mess with our guests with special effects.